Cumaru is so highly regarded among builders that it's earned the nickname, "Brazilian Teak". What makes Cumaru an ideal decking material for California homes?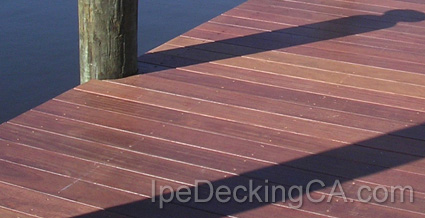 Cumaru creates decks that are:
Less expensive to buy & install than composite decking
More reliable than Redwood or Bamboo decks
Naturally resistant to mold & decay with no chemicals required
Easy to maintain with periodic cleaning
Nearly as durable as Ipe, but cheaper
California Decking
We offer Cumaru deck boards in a range of sizes and profiles. You can find Cumaru prices on S4S E4E (standard), Pre-grooved, and Tongue & Groove. You can also order a sample, or get a free Cumaru estimate online.